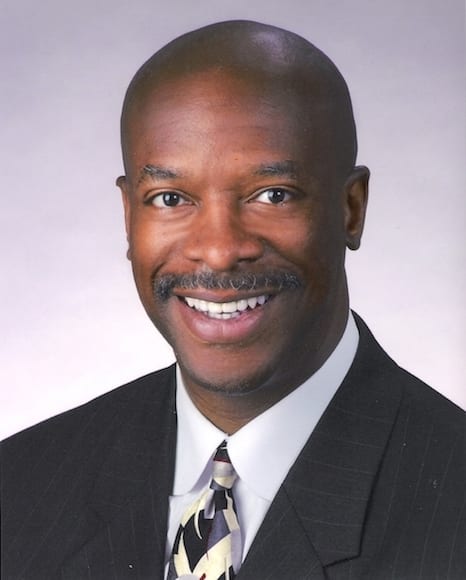 The Reverend Doctor Toussaint King Hill, Jr.
Dr. Hill, a native of Detroit, Michigan, served as the Pastor of the Baptist Temple Church, Pittsburgh, Pennsylvania for 14 years. He currently serves as the Pastor of the historic West Hunter Street Baptist Church of Atlanta, Georgia since 2006. Dr. Hill graduated from Morehouse College Atlanta, Georgia where he was a double major in Political Science and Religion. During that period of his life, he served as special assistant to Dr. Martin Luther King Sr. He graduated from Garrett Evangelical Theological Seminary of Evanston, Illinois with a Master of Divinity degree, where he distinguished himself as the first William Holmes Borders Scholar. He was also a Lyndon Baines Johnson Intern for the United States Congress. He further matriculated at the Wesley Theological Seminary of Washington DC. He graduated from the Leadership Institute of Harvard University. He received his Doctor of Ministry degree from the United Theological Seminary in Dayton, Ohio as a Cornell West, Jeremiah Wright, Molefi Asante Scholar.
Dr. Hill's passion for community building and the uplifting of God's people is evidenced by West Hunter Church's housing of the Southwest Ecumenical Emergency Assistance Center, which provides emergency assistance to southwest Atlanta citizens facing crises. His tenure at West Hunter Church is marked by key partnerships with local and state agencies and organizations. West Hunter supports the SEED Academy, a summer program that provides quality enrichment to youth and, in 2016, partnered with the Ronald E. McNair Discovery Learning Academy, the first predominately African-American school to be STEM certified in the United States and the Danny Ferry foundation to create a free summer camp academy.
Since the beginning of his ministry, Dr. Hill has been God focused. He seeks to manifest God's will for God's people, ministering to the needy, the lost and the left out in our communities. Dr. Hill serves wherever God places him, whether on the inaugural Pittsburgh Civilian Police Review Board or vice president Al Gore Commission for Families or serving as the the 1st African American chaplain of the PA Air National Guard or as a mentor and instructor on faith based opportunities for the treatment of addiction and the disparities of African Americans to receive treatment. His experience is broad and covers a number of disciplines. Dr. Hill's passion, however, is always grounded in his faith.
Above all else, Dr. Hill is known for his delivery of the Word of the Gospel as a preacher and teacher. He is dedicated to revealing the Word in a manner that develops believers and transforms lives. As an anointed man of God, his preaching is both profound and practical. Dr. Hill is married to the lovely Lady Laurel Hord Hill and is the proud father of Toussaint King Hill, III, who is married to Miranda Iverson Hill and Thaddaeus Kornell Hill. Dr. and Mrs. Hill are proud grandparents to Eden Elizabeth Hill.
If you have any questions regarding our pastor or West Hunter Baptist Church, we invite you to contact us at 404-758-5563 today.